About KBP
KBP is a full service photography business specializing in scenic landscape and nature, outdoor lifestyle, and fly fishing photography, as well as wedding photojournalism, fine art prints, workshops and editorial and commercial assignments.  Kurt's extensive background in outdoor photography and fine art printing has helped him develop a keen eye for natural light and dynamic compositions.  He is available for a wide variety of commercial and editorial work ranging from architectural interiors to active lifestyle and product photography.  His fine art prints of the Vermont and New England landscape make a beautiful addition to any home or business.  A search-able database of high quality, artistic stock images can be accessed by clicking on the stock archive link above, providing high impact imagery that will set your business or project apart from the rest.
The same approach and skills Kurt uses to capture striking landscapes are applied when photographing people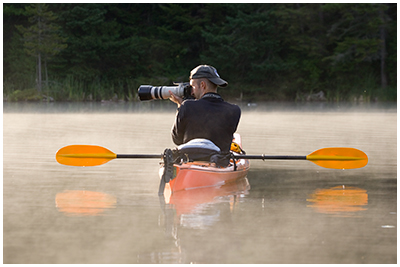 and their stories; great light, strong compositions, and respect for the subject. Kurt's wedding and portrait photography artfully captures the authentic moments, settings, and unique personalities of his subjects. As a Vermont Life and Eastern Fly Fishing Magazine contributing photographer as well as freelance news photojournalist, Kurt has honed his ability to work unobtrusively, anticipate moments and artfully create dynamic and timeless images packed with the emotion and story of the day. He applies these same concepts to each of the weddings he shoots, allowing him to capture all the beautiful details and memorable moments between brides and grooms as well as their friends and families.
In 2005, Kurt Budliger Photography joined 1% For The Planet.  1% is a coalition of businesses that agree to donate at least one percent of annual sales to environmental organizations working to ensure the health and biodiversity of our planet.  Kurt Budliger Photography was the first Vermont business to join this alliance.  Let's face it, each of us has some degree of negative impact on the environment.  Part of Kurt's photographic mission is to foster appreciation for the natural world and promote the conservation and preservation of open space.  Kurt is now taking that commitment one step further by making a financial donation to organizations working at the grassroots level to solve some of our environmental problems.