I love looking at other photographers' websites and almost as much as I enjoy perusing their wonderful work I love reading their biographies.  One of the things I've noticed over the years is just how many photographers have been set a drift on a journey across the sea of photography by a parent.  So many bios have a line somewhere that goes like this; "It all started back when my dad bought me an old Kodak brownie and set me loose in the forest by our house."   Well, that's pretty much how it happened for me, except it wasn't an old brownie and I wasn't a young kid.
I know my serious tone on the blog makes it hard to imagine but I was a bit of a punk when I was a kid.  I coasted through high school and college without putting a whole lot of effort into my studies.  I was passionate about soccer, seeing live music and hanging out with friends, but not a whole lot more.  My parents, both former educators realized the importance of introducing children and young adults to a great many experiences in hopes that something would ignite a passion for life and learning that would carry over and influence one's adult life.
To say my father is an avid birder would at best be an understatement.  He's probably one of the best in the northeast if not the country.  Growing up my family spent countless hours prowling wildlife refuges, national parks and back roads in search of feathered oddities for my dad to add to his growing life list of species.  My sister and I attended an environmental education camp in the Adirondacks as kids where we explored bogs, forests, and mountain summits; a camp at which I ultimately would spend my college summers working and teaching.  In high school my dad arranged for me to spend the better part of a summer traveling out west and backpacking in the Sangra de Cristo mountains of New Mexico, an experience which would prove to influence my choice of college perhaps more than any other.   And finally, upon graduating from Colorado State University in 1994, a six year odyssey that in and of itself would have bested the patience and support of a normal parent, my dad gave me one of the greatest and what has proved to be most influential of his gifts; a 35 mm SLR camera.  Since that first roll of 36 frames spun back into its canister I've never looked back and continue to find extreme joy and passion in photography.
My dad epitomizes the concept of a self made man.  He came from humble if not poor beginnings, was the first in his family to go to college and struggled financially for 11 years with intermittent stints as a laborer and soldier before completing an Ivy League education.  Afterward he got married, taught high school biology and later went on to become the director of environmental education for the state of New York, a career from which he retired in 1994.  He worked his ass off to provide my sister and me the kind of childhood and start to adult life that he lacked. He'd be the first to admit that he caught a few lucky breaks along that way but he'd also tell you that generosity and support from a few unlikely sources made all the difference in whether or not his hard work paid off.  Fortunately, I've never had to rely on love and support from unlikely sources because I've always had his, and for that I will be eternally grateful.  Perhaps the greatest of his gifts however, has been the example he's set, to be passionate about something and share that passion with others.  Thanks Dad!
In honor of Father's Day I'd like to give a big shout out to all the dads out there that have given the gift of photography to their children.  And for those of us that are fathers, I'd extend a word of encouragement to be that catalyst.   Who was your catalyst?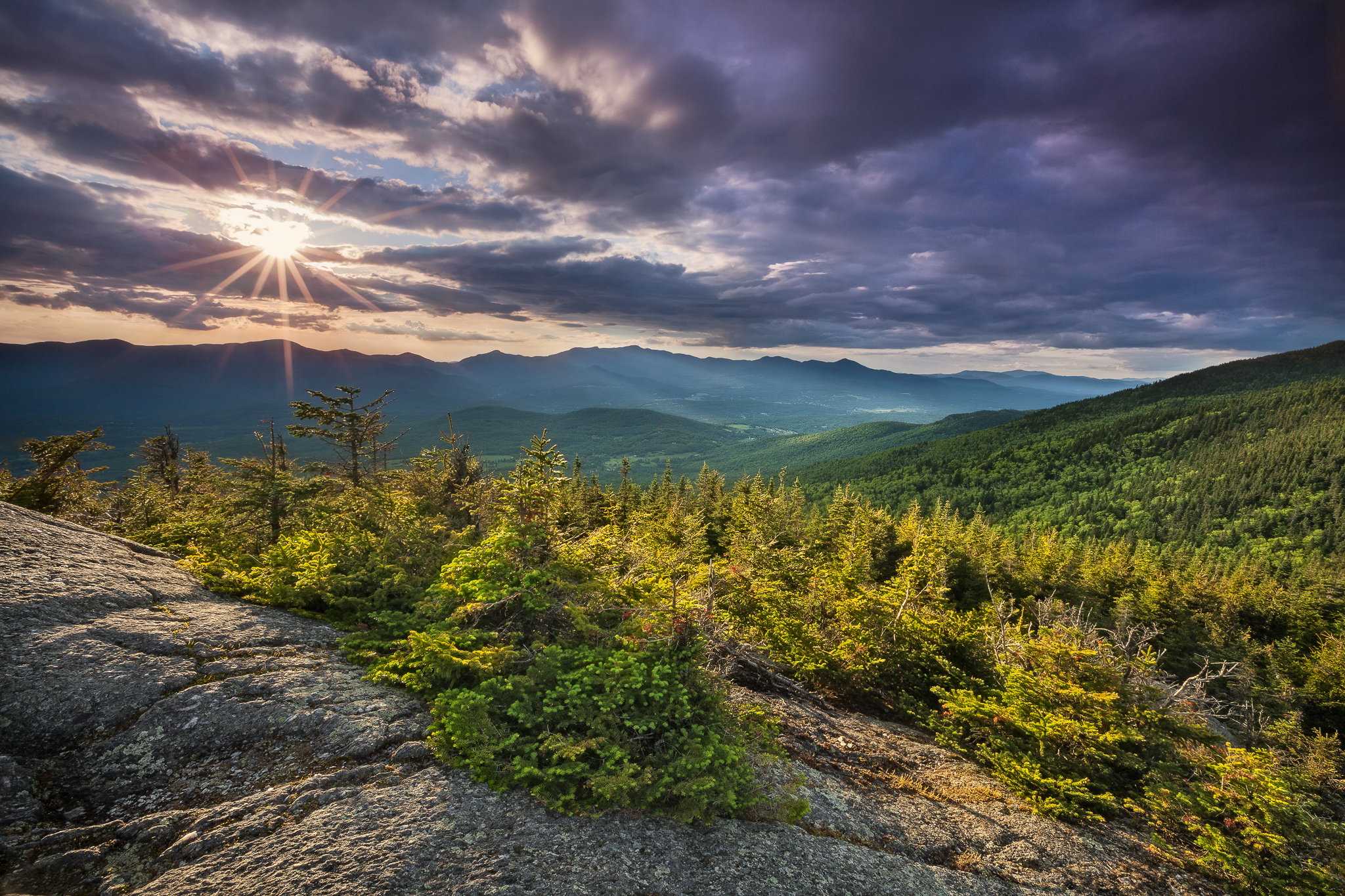 "Green Mountain Glory," Putnam State Forest, Vermont,  Canon 5DII, 16mm, f22 @ .4 sec, ISO 100,  3 stop reverse grad